Keynote Wellness Concerts
1. Refreshing Tales Of Teaching: Songs To Inspire The Tired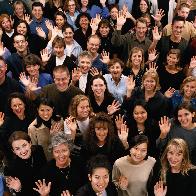 Inspire your group of teachers with an unforgettable concert experience. The perfect balance of stress-relief, motivation and fun, this session cleverly integrates meaning with laughter through a live performance of story and song - the perfect keynote kick-off or finale. Dale inspires teachers to find their sense of humour, their sense of value and their sense of passion for teaching.
in their own words: "Stress and challenge grip our profession and Dale spoke to these issues encouraging humour, perspective and joy. I would highly recommend him for any conference and guarantee your delegates will be refreshed." - Past-President, Alberta Guidance Counselors Conference (Banff, AB)
2. Beginning Wellness For Beginning Teachers
Delight your new teachers with a wellness concert that serves up a lighthearted tour through the adventures of teaching. This fun, motivational, stress-relief session candidly outlines some of the smiles and trials of teaching and provides helpful hints on sustaining a smile throughout a fulfilling career. The perfect new teacher orientation or university workshop energizer, keynote kickoff or finale.
in their own words: "I am delighted to recommend Dale for any gathering related to health and wellness. We found him to be professional, poignant, talented...His songs are bound to leave your group refreshed." - D. Jones, Conference Chair, National Health Work and Wellness Conference (Montreal, PQ)
3. Songwriter On The Hot-Seat
Put Dale to the ultimate test. As an acclaimed songwriter, Dale takes in anecdotes, ideas and stories from the audience in the morning session, and by the day's finale, he performs an original song specific to the ideas and experiences of the audience. It makes for an exciting sub-plot to a conference weekend, thrilling audiences with a unique song that they can claim some ownership in.
in their own words: "Stressful professions...are in need of a voice to express their stressful feelings and I would highly recommend Dale to present at your conference and better yet, compose a song." - Conference Chair, National Emergency Nurses Conference (Kelowna, BC)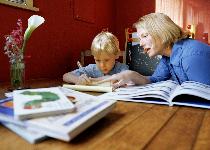 4. Reception/Speaker's Luncheon Entertainment
Successful receptions depend on some perfect background music to set a mood. A gifted singer/songwriter with a beautiful James Tayloresque voice is the perfect way to lighten the mood of your conference and provide some relaxing entertainment. Dale has opened for Murray McLaughlin, Garnett Rogers and shared the stage with The Barenaked Ladies' Steven Page. He is sensitive to any audience and always guarantees a magical performance.
in their own words: "...a delightful concert of teacher-themed songs...we were charmed by his personal warmth and creativity and we were thoroughly entertained by his artful musical skills and beautiful voice." - B. Ardern, Past-President, The Manitoba Teachers' Society
5. The All Day In-Betweener: An Innovative Way To Keep Delegates On Track
Information overload is a typical dilemma for seminars and conferences. This innovative session provides a natural recess for your meetings to keep delegates on track. Dale performs his heartwarming songs - from the hilarious to the serious - several times throughout the conference day, providing 10-15 minute performance booster breaks leaving delegates with a good laugh, a full heart and a fresh mind.